Virtual Training PCs & Remote Training Desktops
Remote training
With deskMate, you get a virtual training environment for you practice intensive software trainings.

Your participants just need an HTML browser.
In just 2 minutes, our video shows how deskMate remote training desktops work and how easy the participant access is.
Why deskMate Remote Training Desktops?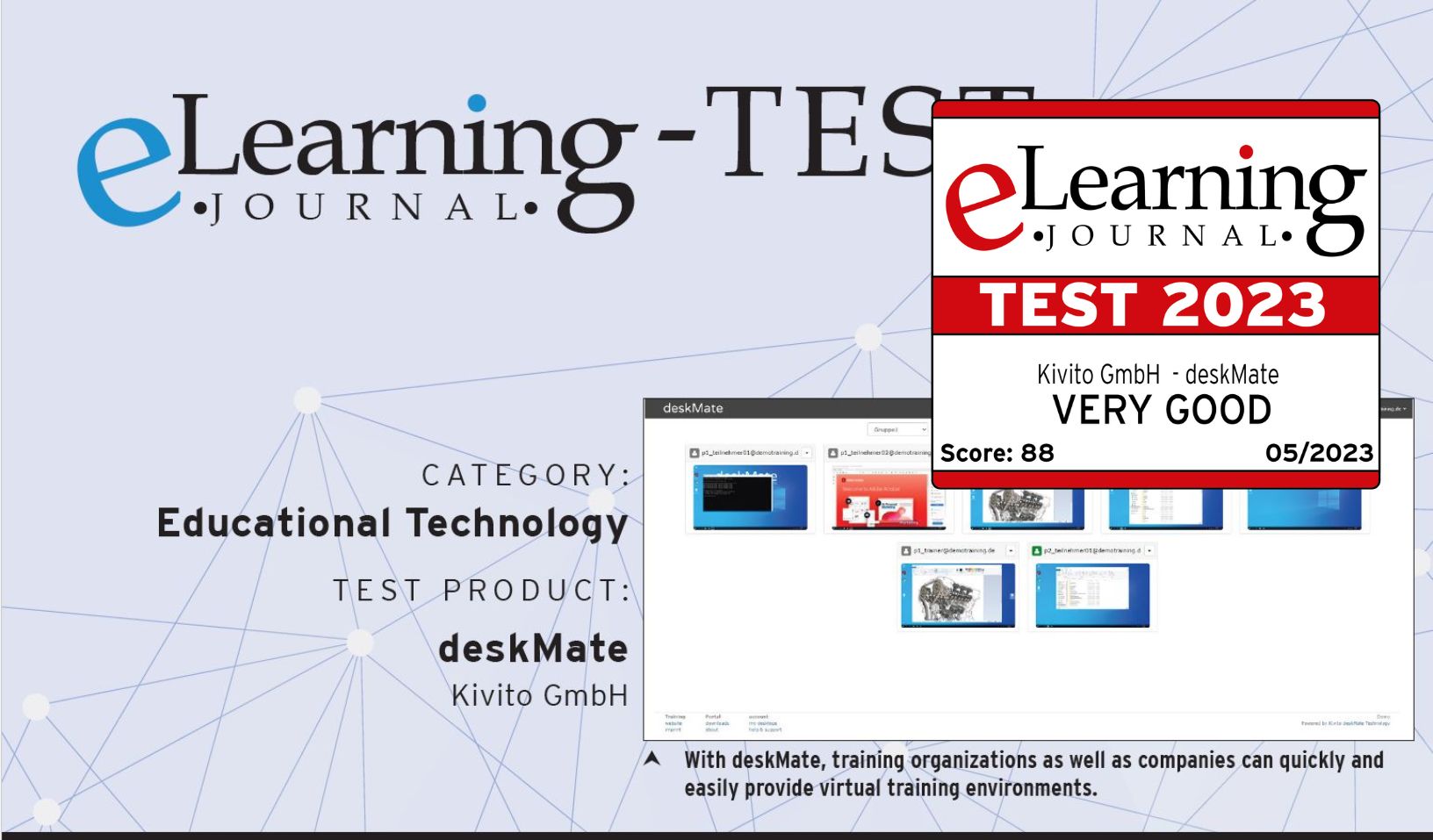 Awarded solution
The eLearning Jounal tested deskMate as part of a product test and awarded it "VERY GOOD". The testers were particularly impressed by the Trainer View, the easy access and the intuitive operation.
All at a glance
Thanks to the instructor view, the trainer always has an overview of the deskMate desktops of the participants. With just one click, he can connect to them and provide support.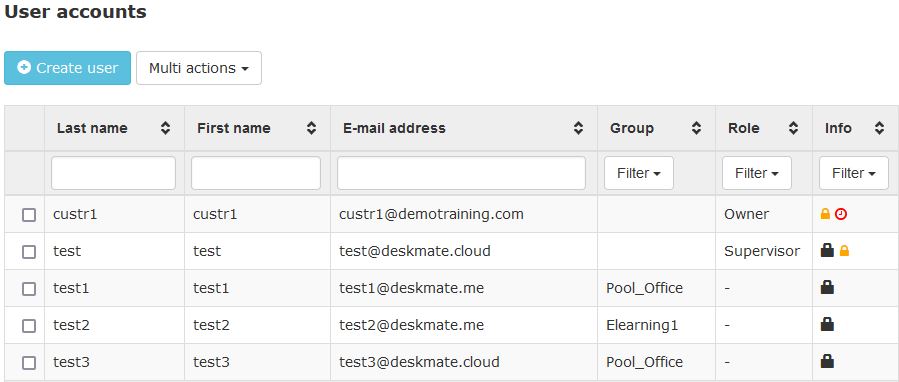 Simple management
The simple user and image handling can be done by the trainers or the training organization from the HTML browser. The administration of the participants and the environment is done easily with only a few clicks. No virtualization or IT know-how is necessary.
Ready to go
Setting up your training environment including the participant portal in your brand can be done within a very short time and is easier than you think. If you already have software images, they can be used just like existing licences.
Also for e-learning
deskMate is also ideal for e-learning, blended learning and self-organized learning.
With the Validity Time, a period of time can be specified in days during which the participants can work with the virtual training computers prepared by the training company. The participants themselves can determine when the training period should begin.
Fair pricing
Thanks to a day-based pay-per-use approach, costs are only incurred if training is also provided. Starting at 4,- EUR ($ 4)/day/desktop with flat-rate cap. No setup costs, contract commitment or long minimum terms.
TEST THE EASY PARTICIPANT ACCESS
With just one click, participants can access the training environment from their end devices. An HTML browser is all they need.
The login portal can also be designed in your own brand.
Just click on the left image of our pre-configured demo environment or on the button below and enter the password DM4U .